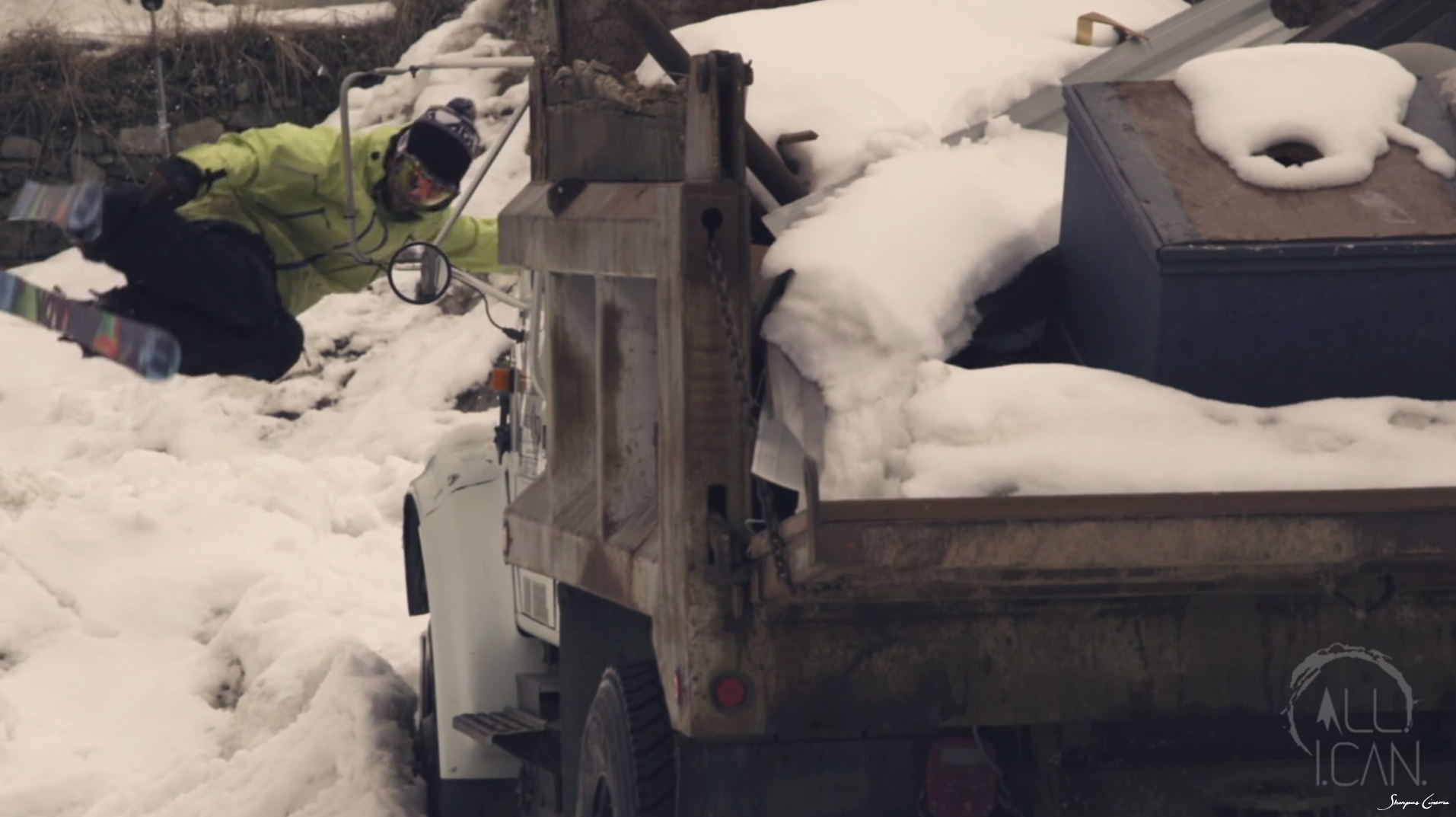 Why You Should Love the Shoulder Season (and its dog turds)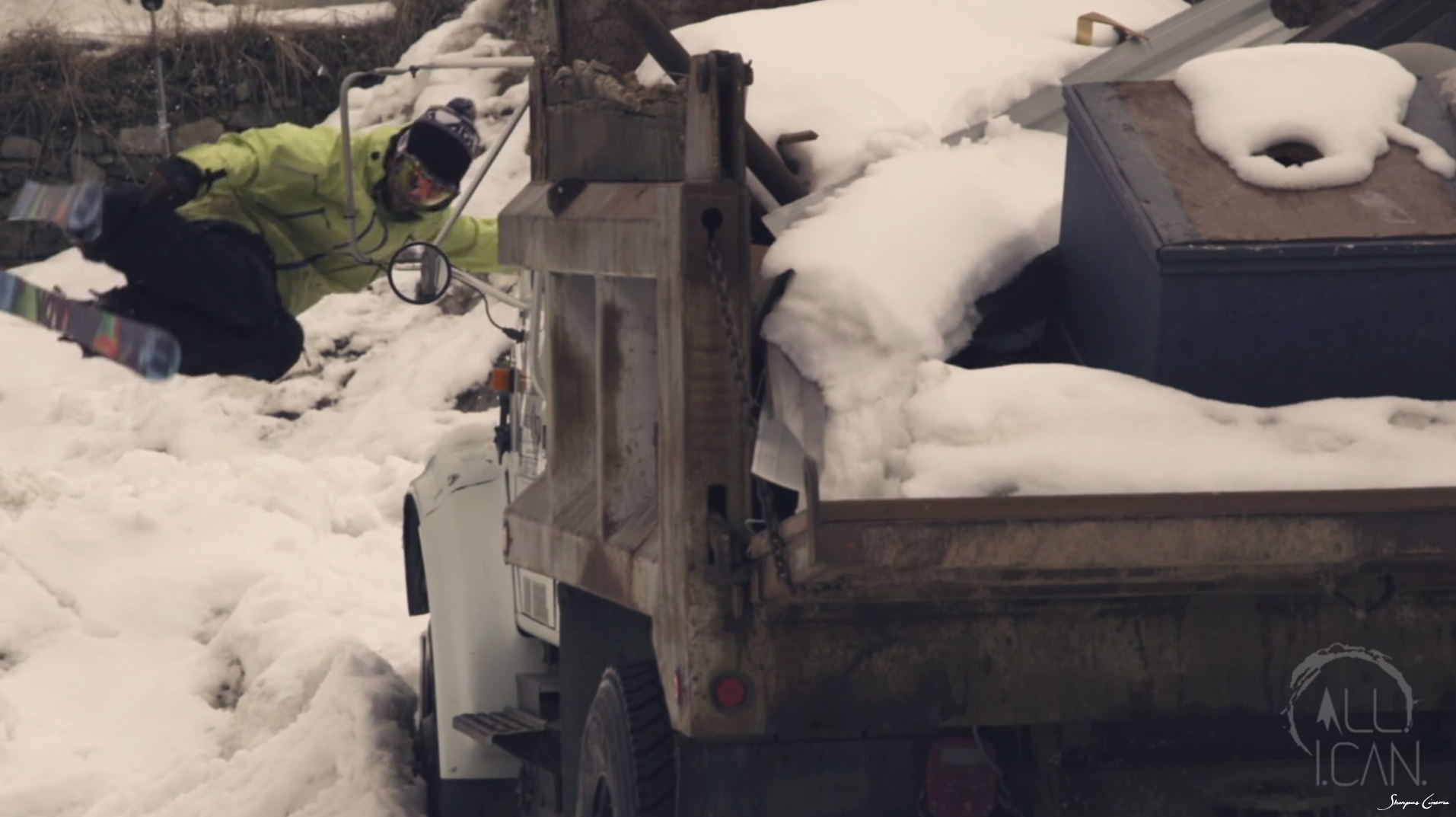 The south-central BC weathermen are calling for flurries tonight and snow is forecasted to settle in the valley bottoms. This means we should wake up tomorrow to a beautiful world of grey skies and white and black streets bordered by brown yards pebbled with dog turds.
On second thought, that doesn't sound so beautiful. In fact, it's just a typical shoulder season scene in which the browns and blacks have yet to be buried under fields of virgin white. Rain interspersed with snow whips up brownie batter in the alleys and gutters and we're left pining for real snow – the kind that allows you to ski the streets to work in the morning.
Do we really need that snow to see the beauty though?
Consider the chapter featuring JP Auclair in 2012′s All I Can film. It takes an overcast, dirty, rusty grey street scene and turns it into a joyous, yellow romp through the yards and alleys of two BC mountain towns: Trail and Nelson. (Was anyone else choked that Nelson didn't get its due in the Chapter opener?)
It took director Dave Mossop of the Sherpas 14 days to film in the two cities (located about 70 kms apart) and in that time he said he shovelled almost as much dog poop as snow. He said that the grey skies were important for continuity and so it was probably the first time in history two skiers actually prayed for continuous rain clouds and not snow.
It was also one of the first times that a shoulder season shot usurped any footage of epic mountain powder turns. (When the Sherpas first posted Auclair's street segment it hit 124,000 views on its first day and tipped the one million mark after a week.)
So while many of us stare out at the muddy landscape that is the typical shoulder season scene, remember there's beauty to be found in the brown: get out there, pile up some poop, smear it with snow, and practice 360s over your neighbour's laundry line. And rest assured in the knowledge that soon enough the world will once again go white.
JP Auclair Street Segment (from All.I.Can.) from Sherpas Cinema on Vimeo.
https://wonowmedia.com/wp-content/uploads/2017/07/all_i_can_wonow.jpg
1073
1913
admin
https://wonowmedia.com/wp-content/uploads/2017/06/wonow_media_logo.png
admin
2014-12-15 20:28:22
2018-04-11 13:22:07
Why You Should Love the Shoulder Season (and its dog turds)