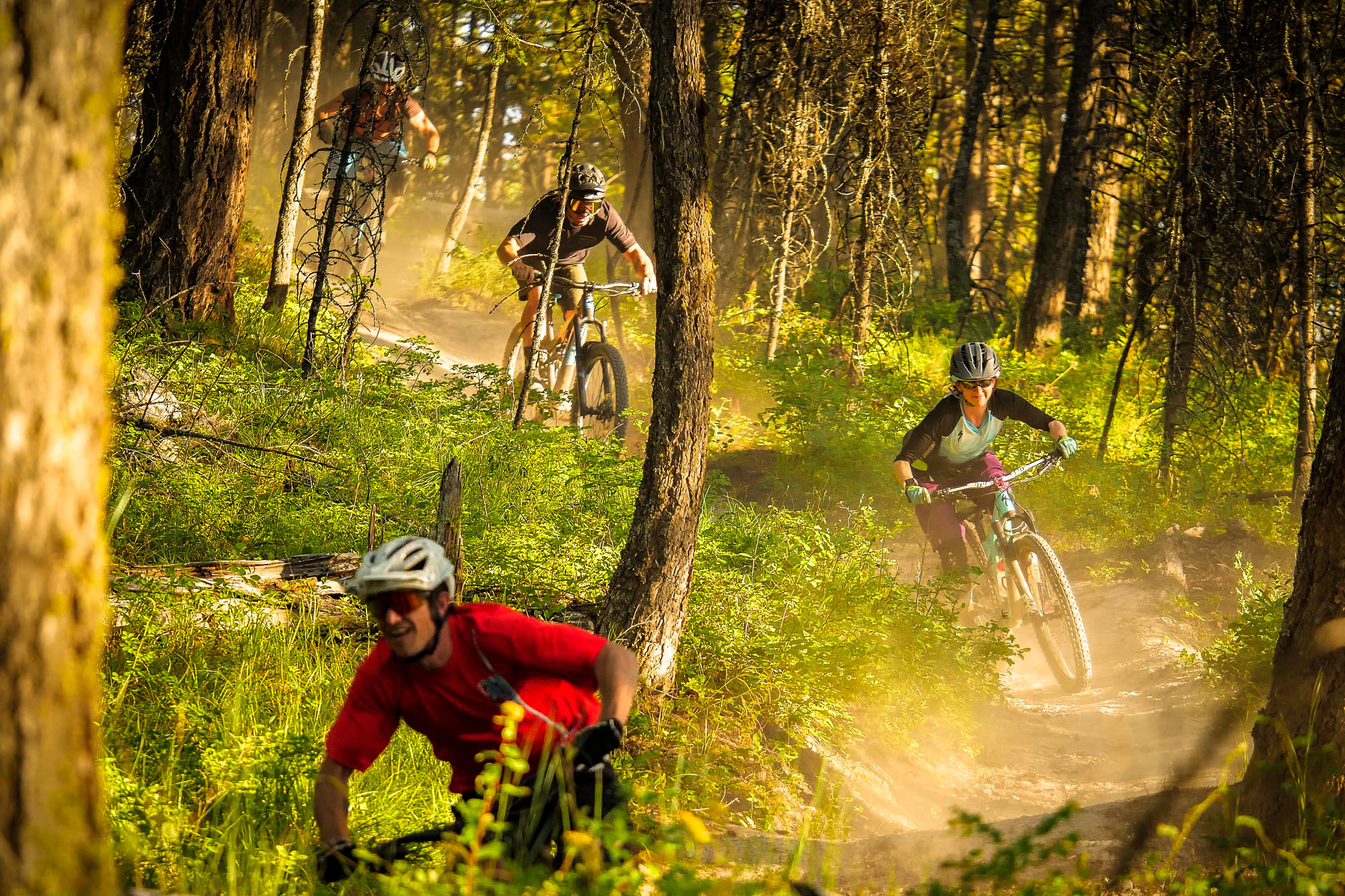 This Is Why Mountain Bikers Love Whitefish, Montana

There are many reasons why Whitefish, Montana is suddenly on every mountain biker's radar and a 3,800-foot descent is one of them.
There's something refreshing about the town of Whitefish, Montana. Perhaps it's the clean mountain air. Or maybe it's the expansive sky. Or it could be the refreshing simplicity of the place: Central Avenue is located in the middle of downtown, which is a short walk from City Beach, and from all these spots you're offered an incredible view of the aptly named Big Mountain, home to Whitefish Mountain Resort.
Whitefish sprang up over a century ago when a railway station was built in the Flathead Valley, about an hour's drive south of the Canadian border. It was inhabited by loggers, farmers and railway workers back then, but that changed in the 1940s with the development of the ski resort on Big Mountain. Soon athletes and travellers were visiting the area and many stayed.
This is the beginning to an article I did about mountain biking in Whitefish, Montana. To read it in its entirety, visit mountainculturegroup.com.
https://wonowmedia.com/wp-content/uploads/2020/07/whitefish_montana_mountain_biking_6.jpg
1333
2000
Vince Hempsall
https://wonowmedia.com/wp-content/uploads/2017/06/wonow_media_logo.png
Vince Hempsall
2020-06-21 14:29:05
2021-07-06 12:50:54
This Is Why Mountain Bikers Love Whitefish, Montana