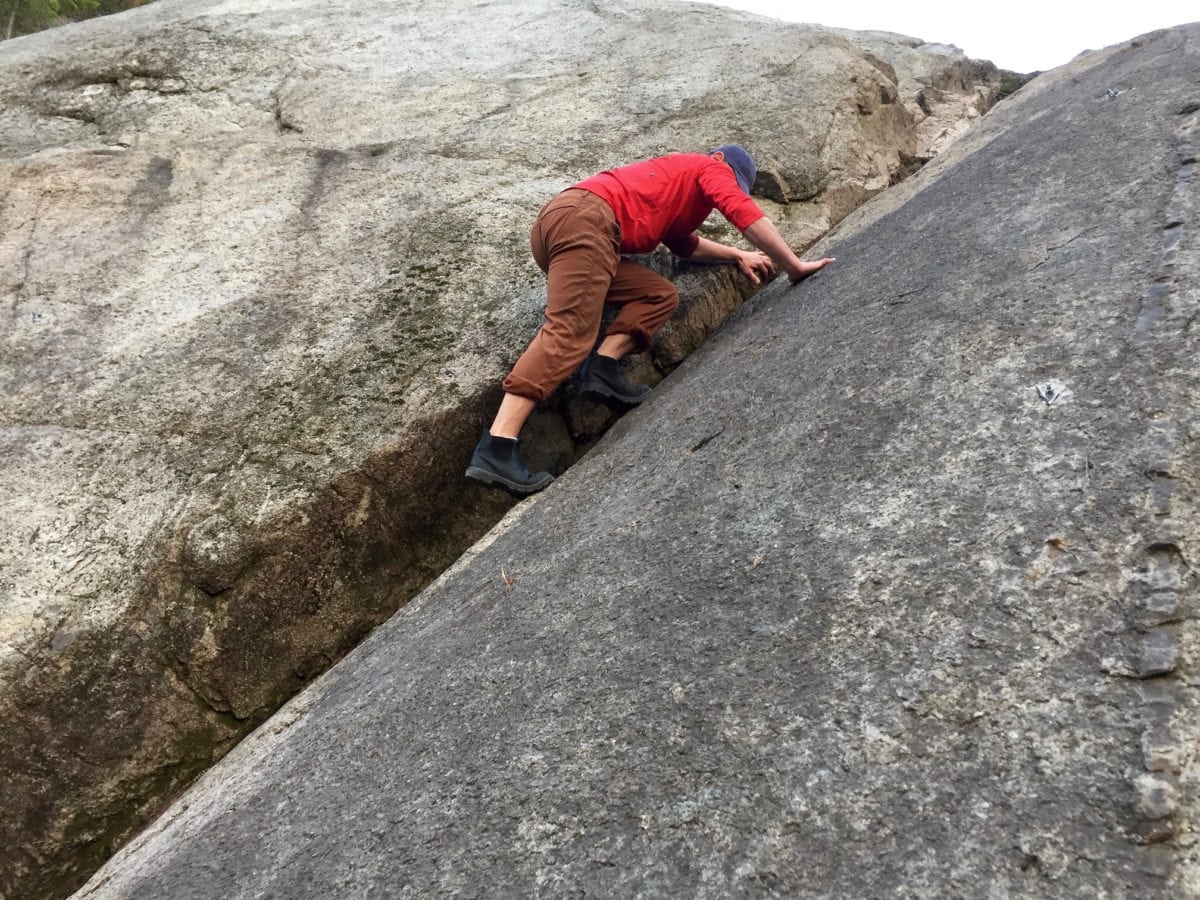 Blundstone Boots Review – 4 Sports, 1 Day, 1 Pair of Blundstones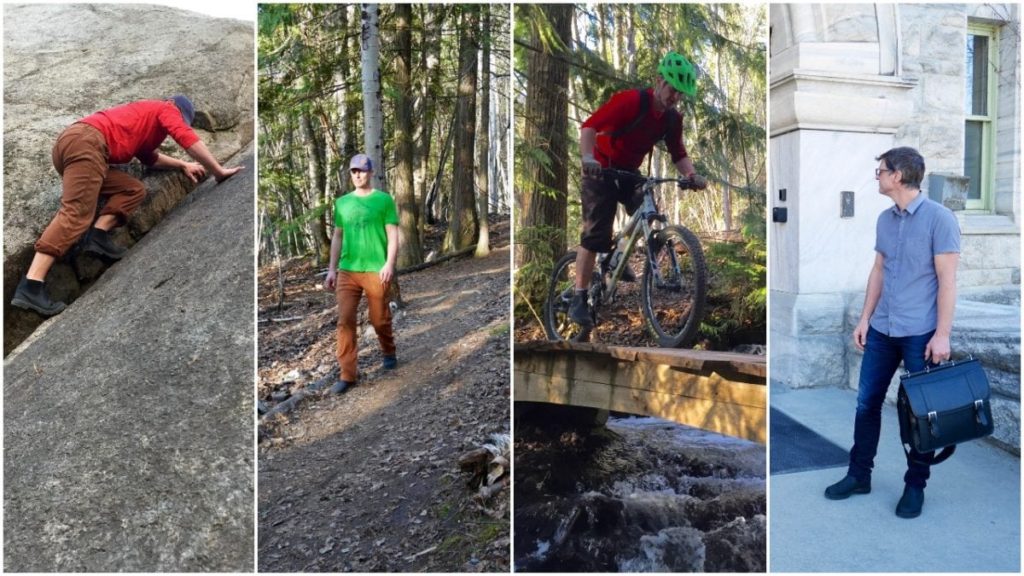 I've reviewed a lot of gear over the years and sometimes it's hard to think of new ways to test things. This one, however, was a lot of fun: 4 sports, 1 day, 1 pair of Blundstones. This is how the review starts:
Blundstone boots are the de facto footwear for the mountain town I live in. They're so ubiquitous, the entrance way to house parties resemble a Blundstone factory floor. I remember one New Year's Eve bash in particular where there were about 20 pairs of the boots by the front door and at the end of the party, CBC Journalist Bob Keating was dismayed to learn a particularly exuberant reveller had taken home his size 12s, and left him her size sevens. Despite their popularity, I had never owned a pair of Blundstones, preferring my Chuck Taylors even in the soppiest of weather. So when I was given a pair of black, leather-lined, round toe #558 boots to review I admit it took me a long time to leave the Chucks behind and start stomping around in them. In fact, my first few goes with the Blundstones were a bit uncomfortable: there was a particular spot that pinched around my ankle but very quickly the leather moulded to my foot and they were good to go.
At that point I looked into the company and learned it was started by John and Eliza Blundstone in Hobart, Australia, way back in 1870. It's since changed hands a few times and is now owned by the Cuthbertson family who continue to operate the headquarters out of Tasmania, but most of the boots have been made overseas since 2007. (As of this writing the company makes 37 different kinds and colours including steel-toed work boots, kids boots and winter-specific boots with Thinsulate insulation.)
Read the entire review on Mountain Culture Group.
https://wonowmedia.com/wp-content/uploads/2018/10/blundstones-2.jpg
900
1200
Vince Hempsall
https://wonowmedia.com/wp-content/uploads/2017/06/wonow_media_logo.png
Vince Hempsall
2018-08-20 13:25:59
2018-10-06 14:05:10
Blundstone Boots Review – 4 Sports, 1 Day, 1 Pair of Blundstones