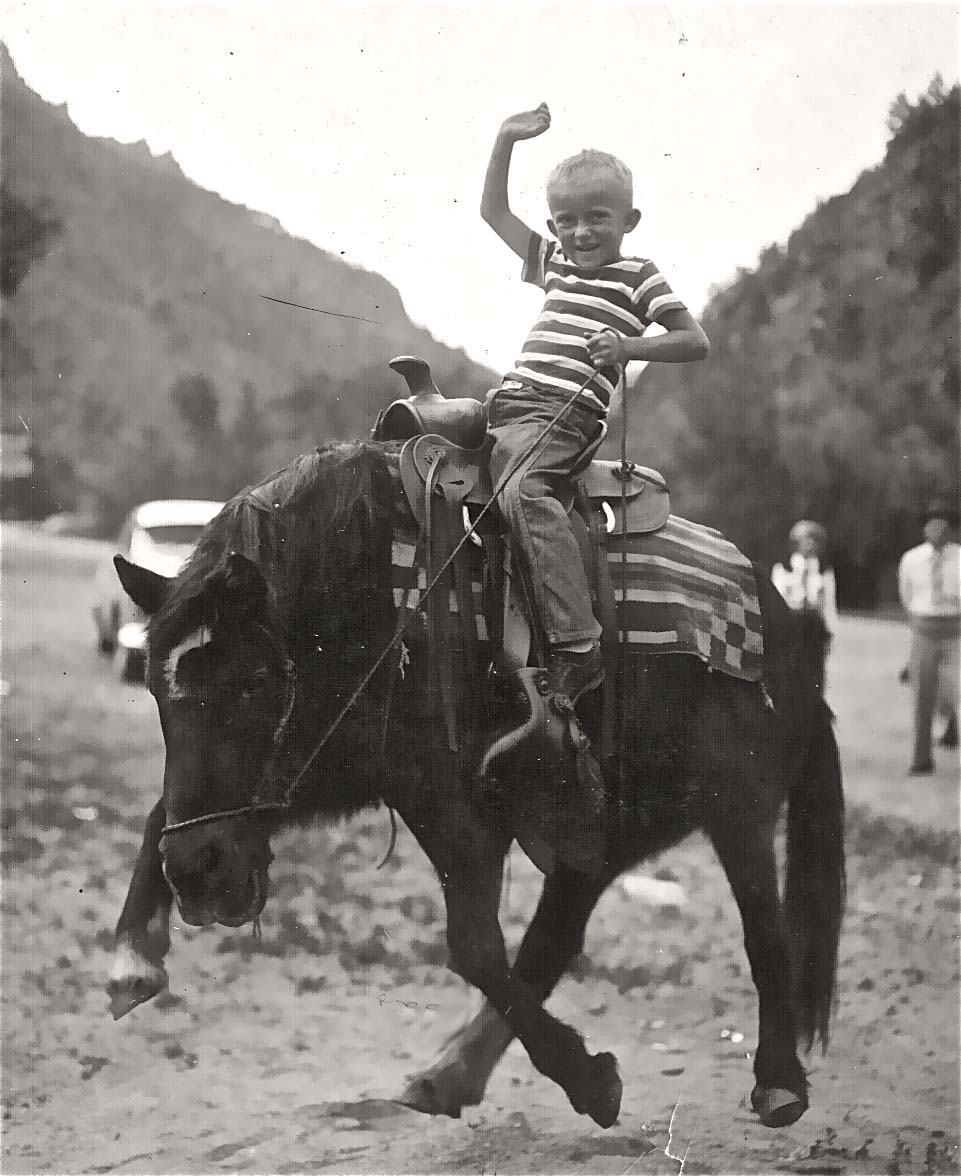 Ode to a 7 Year Old Riding a Bucking Bronco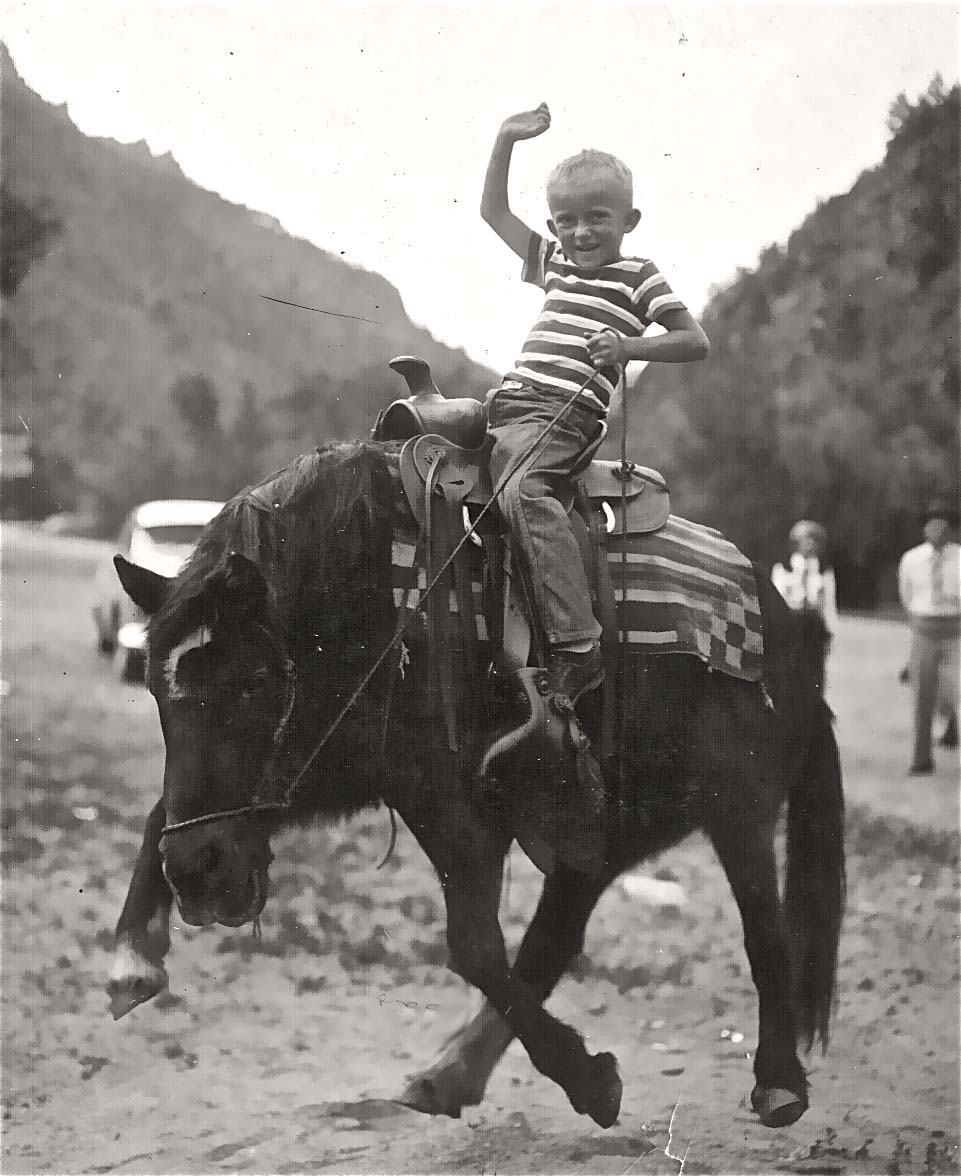 There's a black and white photograph in a prominent spot in my office because it's one of the most inspiring I've ever seen. In it a blond-haired boy with large ears, who looks to be about seven, wears a striped T-shirt, baggy jeans, and the biggest shit-eating grin I've ever seen on a child.
And he's riding an extremely agitated bucking bronco.
Although not a large horse, the beast is definitely bigger than a pony and it's in mid-flight – head down, maw agape, all points off the ground. Meanwhile, the kid has one hand in the air and the other grasps a halter that's wrapped around the horse's snout. His limbs look like smooth pipe cleaners except for one vein popping out of his left forearm – a hint of strength to come. There isn't a helmet in sight, nor is there evidence of kneepads, gloves, corral fences, safety nets or concerned-looking adults. It's just a photograph of a happy child riding a pissed-off steed.
To say this is an incredible scene is an understatement. For one, I don't know too many pre-pubescent boys who ride bucking broncos. And I certainly don't know any who, while riding said bronco, have the audacity to stare directly into the photographer's lens with a smile and gaze that say, "Yeah, I'm owning this."
With that one look, this one scene, we get a glimpse at everything the seven-year-old is going to grow up to be: fearless, adventurous, cocky, fun, strong, confident, and, it goes without saying, one excellent horse wrangler.
I keep this photo nearby to remind me that this is exactly what life is about ­– it's pure excitement, thrill and adventure. It is, quite literally, "unadulterated" – no adults, no dilution, just a sense of absolute joy.
Thank you, Monty, for being such an inspiration. This photo may have been taken over 60 years ago, but I still recognize in you an undiluted passion to experience anything and everything. You grab life by the reigns and even when things get rough and you get bucked around a little, we know you're enjoying­­­ the ride.
https://wonowmedia.com/wp-content/uploads/2017/07/buckero-.jpg
1176
961
Vince Hempsall
https://wonowmedia.com/wp-content/uploads/2017/06/wonow_media_logo.png
Vince Hempsall
2014-09-22 09:27:51
2018-04-11 12:56:37
Ode to a 7 Year Old Riding a Bucking Bronco