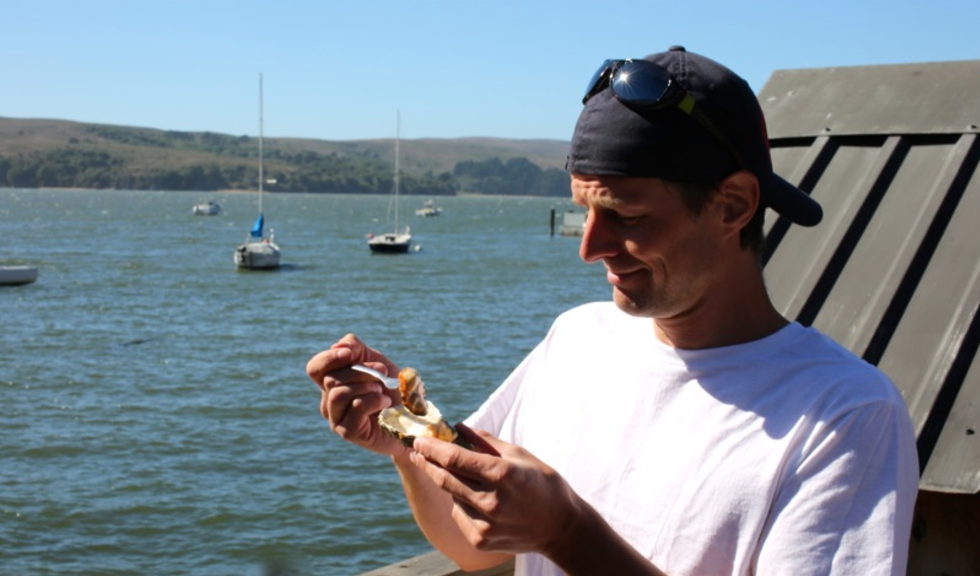 Best Damn BBQ Oyster Recipe on the Planet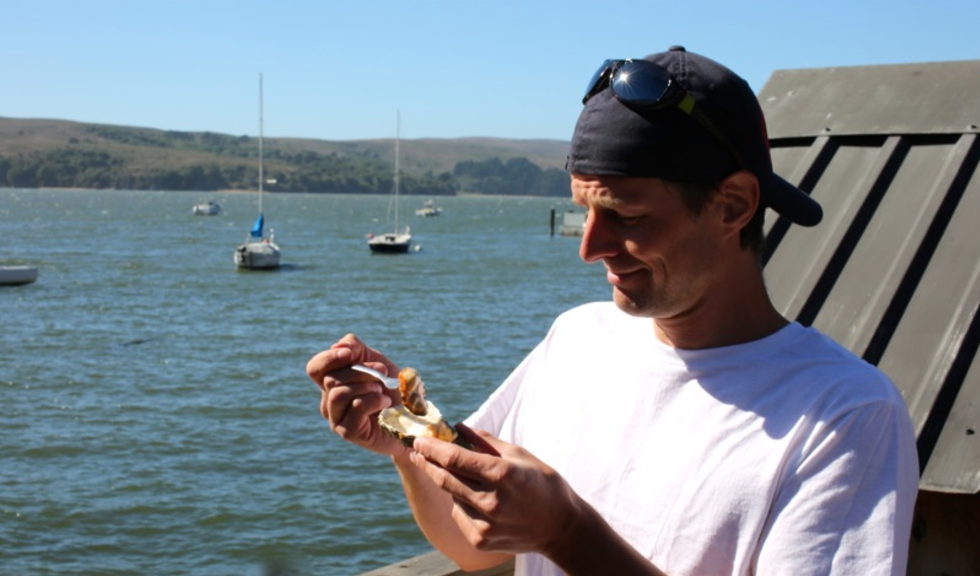 This time last year I was floating on the waters of Tomales Bay in California interviewing kayak guides and hearing about how the area was responsible for farming some of the best oysters on earth. When asked what their favourite way of eating them was, the responses were a toss-up between "raw" and "barbecued." Having never had an oyster off the BBQ before, I asked them to indulge me, so after our interviews we went to the nearest seafood shack and I ordered some. They were delicious! Here's the recipe for the best damn BBQ oysters on earth. And to read more about that day and the kayak guides, log on to:
http://www.guideadvisor.com/stories/best-bbq-oyster-recipe-earth/
Barbecued Oyster Recipe
16 very fresh, large, whole live oysters
2 cloves garlic, finely chopped
3 tablespoons extra virgin olive oil
3 tablespoons butter
1 teaspoon lemon juice
a few dashes of Tabasco
1/4 teaspoon salt
cracked black pepper to taste
Heat a small sauce pan over medium-low heat. When hot, add the olive oil and the butter. Add the garlic and sauté until fragrant, about 30 seconds. Add the lemon juice, tabasco, salt and pepper. Turn off heat.
Shuck the oysters and spoon a little sauce into each. Place oysters on a very hot, preheated grill, cover and cook for 5-6 minutes or until the edges of oysters curl slightly.
If you're not a skilled shucker, no problem. Just place the oysters, cup side up on a very hot, preheated grill, cover and cook for 1 minute. The oysters should now be slightly open. Don an oven mitt, remove them and use a clean screwdriver to pry open the oyster. It should easily open. Spoon sauce into each oyster and return oysters to the grill. Cover and grill 4-5 minutes. Garnish with more hot sauce if desired.
https://wonowmedia.com/wp-content/uploads/2017/07/Screen-Shot-2017-07-04-at-11.50.58-AM.png
576
980
admin
https://wonowmedia.com/wp-content/uploads/2017/06/wonow_media_logo.png
admin
2014-09-30 09:58:49
2018-04-11 13:33:36
Best Damn BBQ Oyster Recipe on the Planet