There's something so satisfying about improving access to a climbing area – even one that hasn't seen a lot of traffic in the past decade. Last Sunday myself and six other volunteers enjoyed some late-autumn sunshine at the Koch Creek crags in the Slocan Valley (about an hour drive from Nelson & Castlegar) and built a new access trail. It was part of a joint CASBC/TAWKROC Adopt-a-Crag day and we moved the trailhead so climbers would no longer have to walk the road. We also built stairs up to the new trail, brushed the encroaching foliage, dug steps, carved switchbacks and cleared blow-downs. Here are some pics from the day: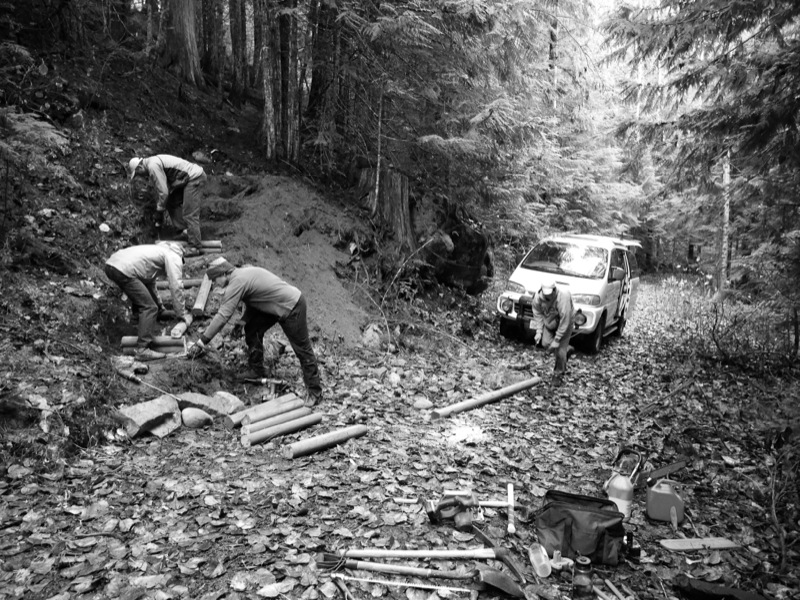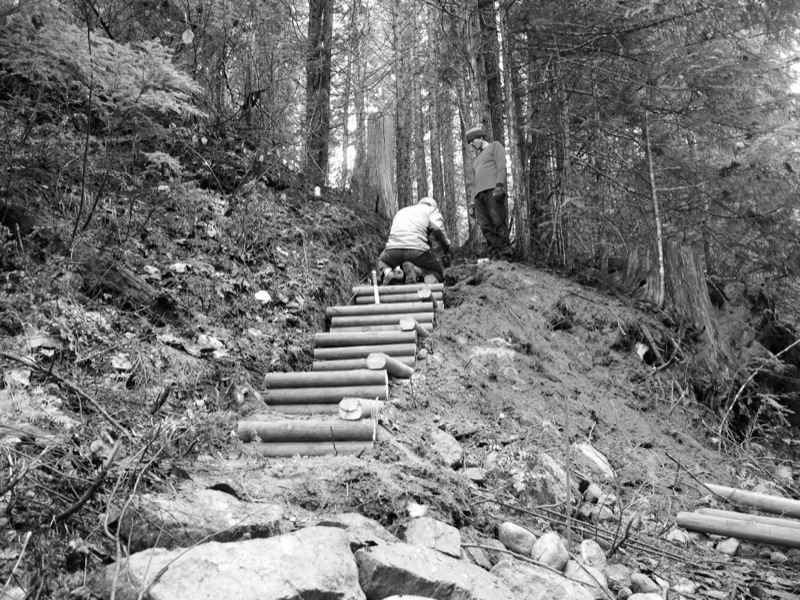 The volunteers for the day included David Lussier, Bob Sawyer, Khaled Ben-rahba, Craig Stowell, Hannah Roy, JT Croston and me and together we cut in about 500m of new trail.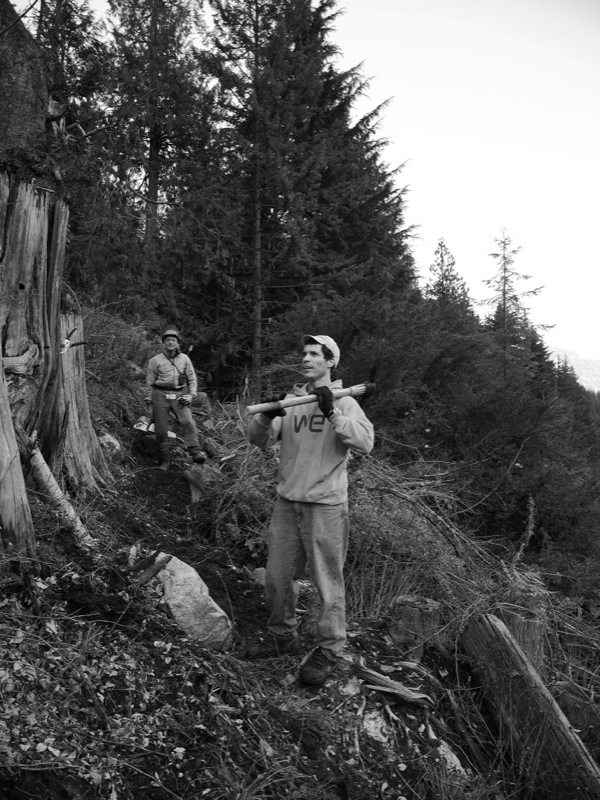 \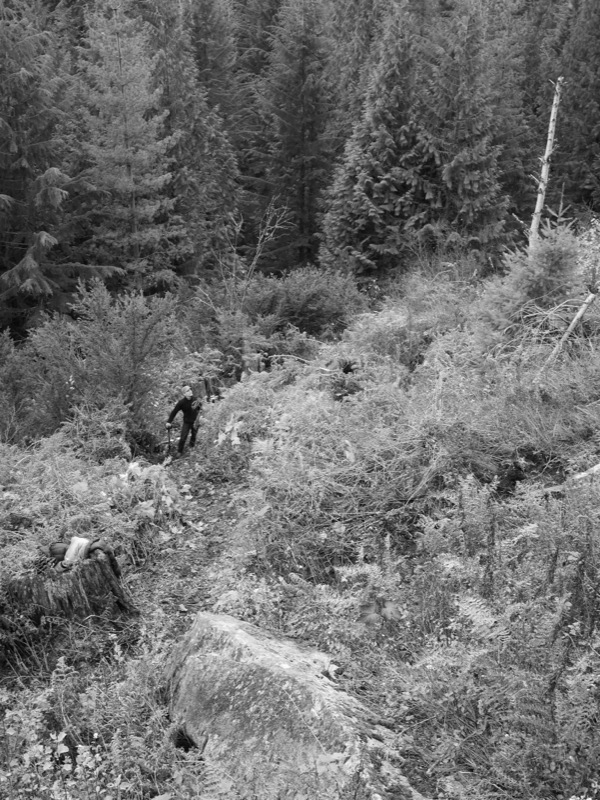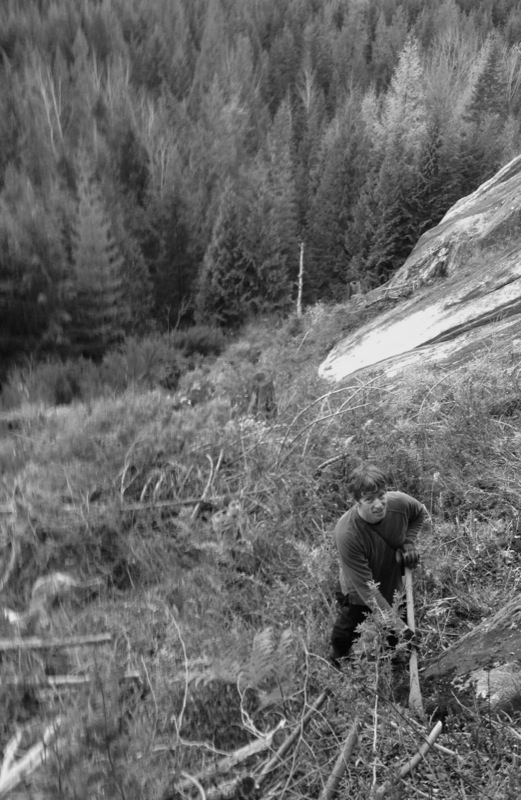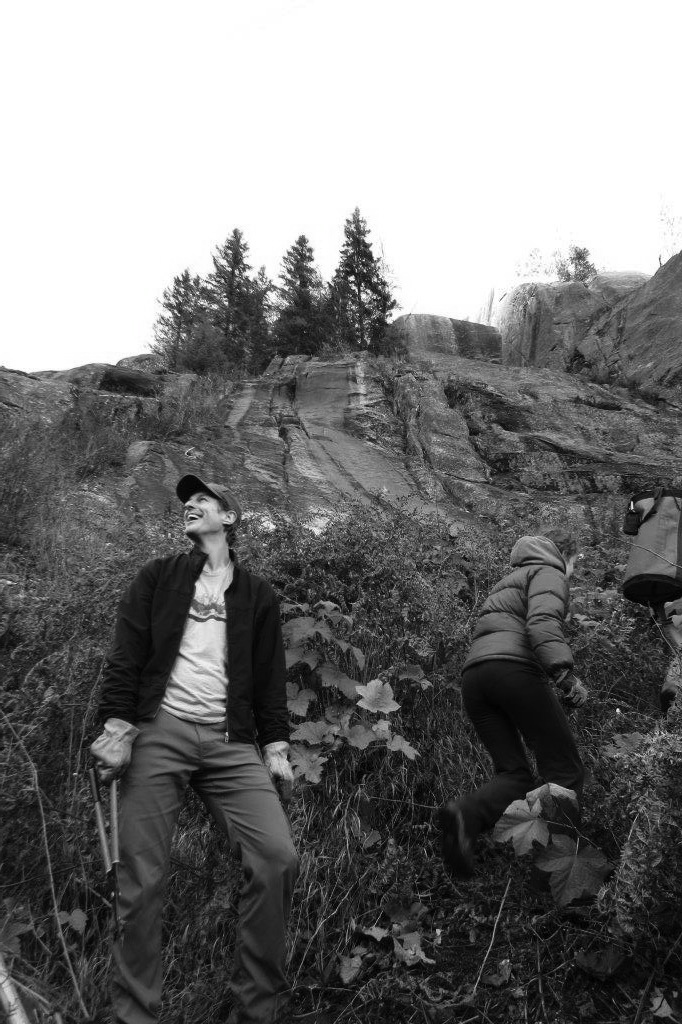 Directions for the new trailhead are as follows: from the parking area walk west for 30 metres until you see the stairs on your right. Take these to the path and then follow up until you reach a small rock face (there are no routes here). Continue east along the trail, through the switchbacks and the next rock wall you come to is Lower Hydro Slab and the two crack climbs Flying Lichen Crack (the 5.8 on the left) and The Grunge (the 5.11c on the right). From here continue east until you come to a prominent dead stump and fork in the trail. Go further east to reach Upper Hydro Slab and Glacier Slabs or turn west and scramble up the narrow ravine between the slabs to the next trail on the left, which will lead you to Grizzly Slabs. To reach Ambrosia, walk the skid track from the parking lot (ignore the stairs) to its end where you'll pick up a flagged trail. Follow this for ~10 minutes to the base of the route.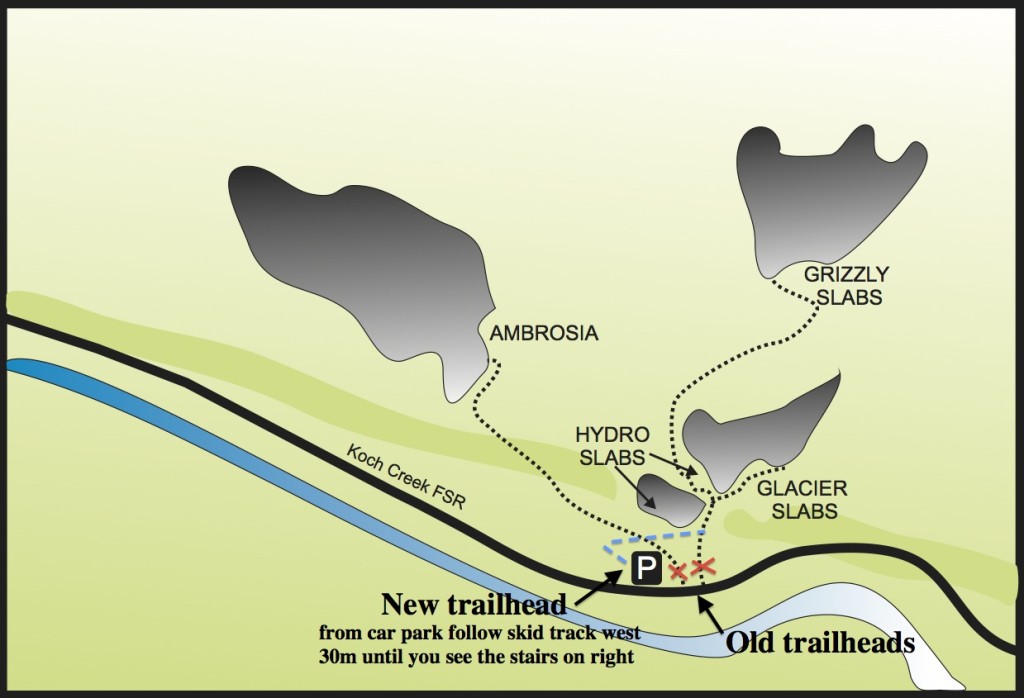 There are 19 routes at Koch Creek and many are excellent crack climbs, including the fun Leaning Corner (5.11b) pictured in black and white below. There are some excellent slabs as well, including the three-pitch classic 5.8 mixed route Ambrosia (seen below in colour – Dave Lussier is poised at the start of it).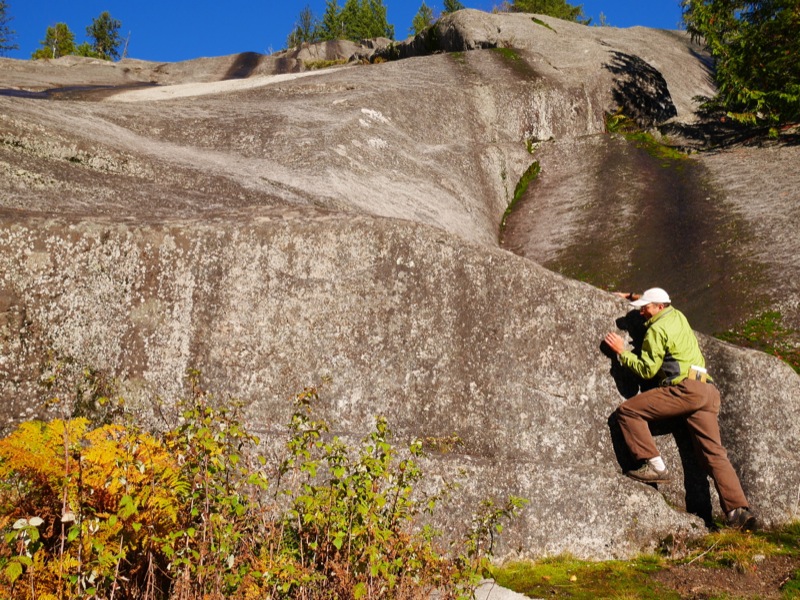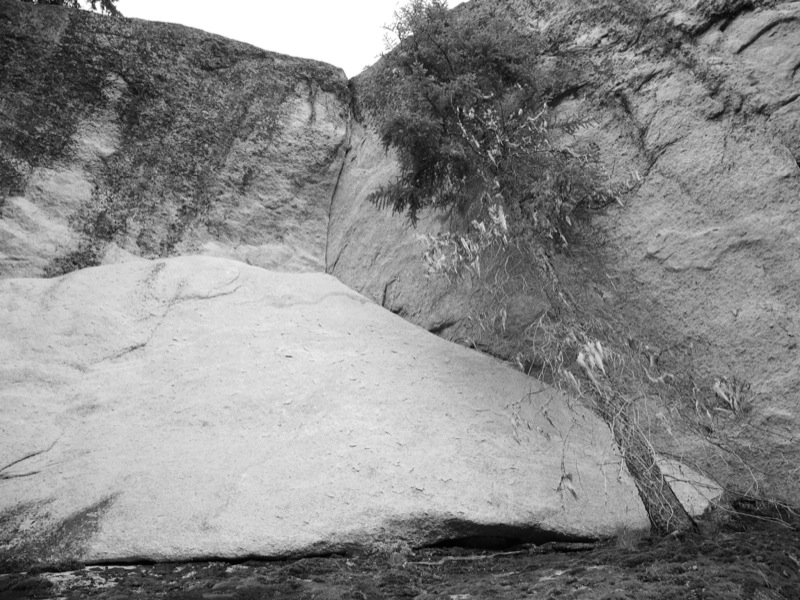 There is also plenty of potential at Koch Creek. Just 50m east of the parking lot is a huge boulder tucked into the trees on the north side of the road. And then there are cracks like the one below that still have yet to see a first ascent: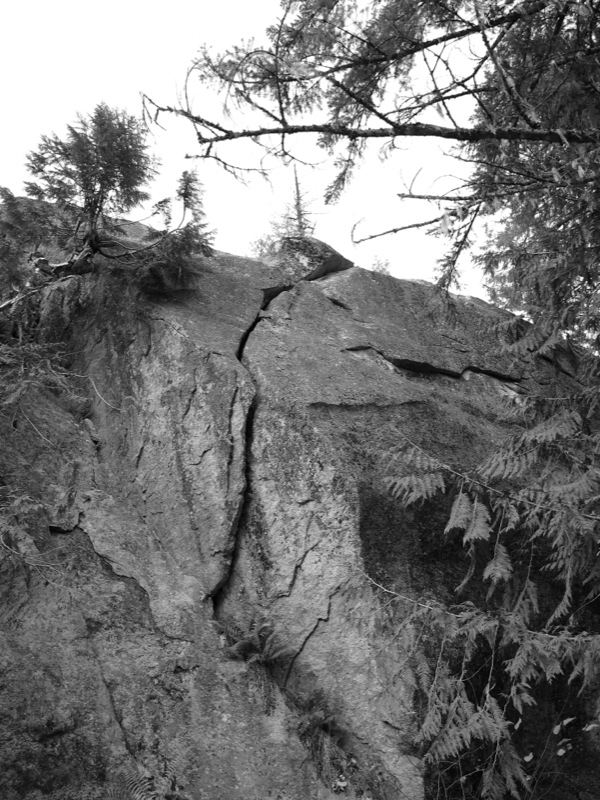 In the Spring of 2015, the TAWKROC volunteers will again return to Koch Creek to continue trail-building efforts and to scrub the routes and retrofit anchors and hardware, some of which have been there since the early 1990s. For more about Koch Creek, check out page 113 in the West Kootenay Climbing Guide.
https://wonowmedia.com/wp-content/uploads/2017/07/IMG_0230-1.jpg
1024
682
admin
https://wonowmedia.com/wp-content/uploads/2017/06/wonow_media_logo.png
admin
2014-11-05 10:17:53
2018-04-11 13:28:38
New Access at Koch Creek Climbing Area