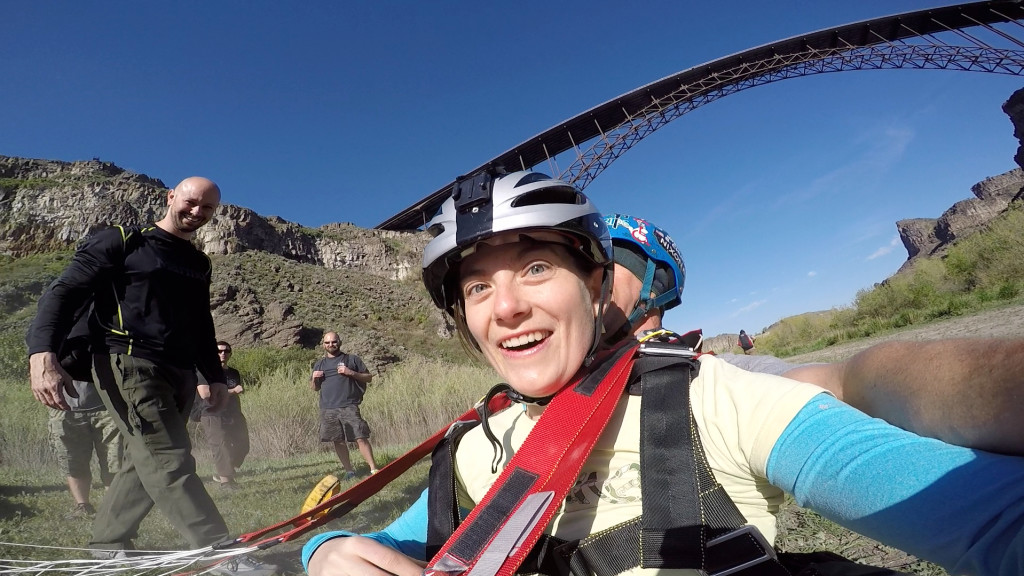 BASE Jumping in Twin Falls, Idaho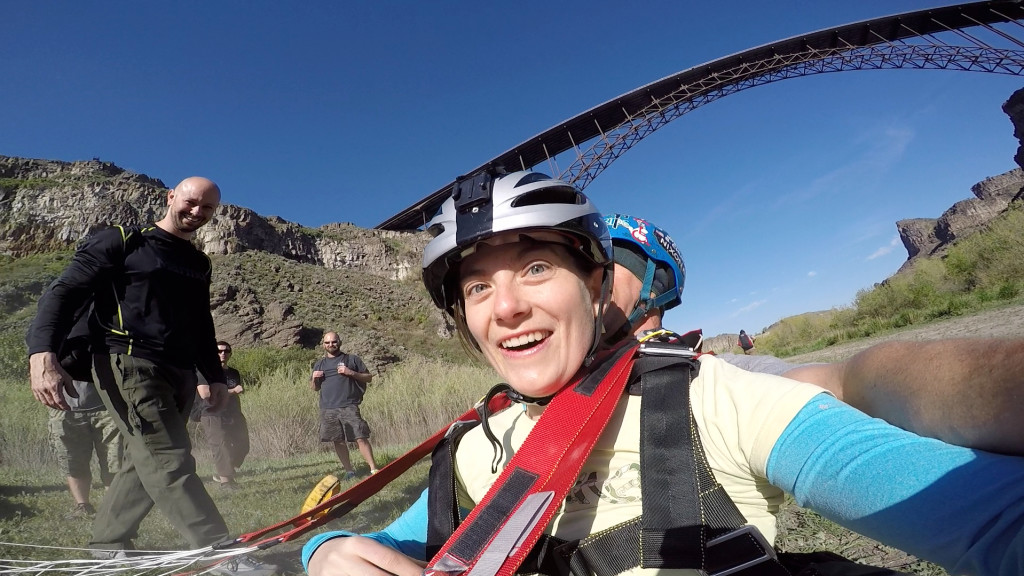 Sometimes the story behind the story can be just as interesting. In this case I was researching an article for Kootenay Mountain Culture magazine about tandem BASE jumping (download the PDF here: KMC BASE JUMP ARTICLE) and, when I finally lined up a jump with Sean Chuma, owner of Tandem BASE in Twin Falls, Idaho, I was a bit concerned about how I was going to tell my wife-to-be.
"So, uh, honey, I've been assigned a story for KMC and it involves me participating in one of the most dangerous sports on earth. Hope you don't mind?" To my delight, not only did she support me in the endeavour, she said she wanted to experience it too!
So after she finished work on a friday, we drove 14 hours straight from our home in Nelson, British Columbia and arrived in Twin Falls, Idaho at 4:00 am, three hours before we were to meet "Chuma" (as he's called by his friends) and hurl our bodies off the Perrine Bridge.
The alarm went off at 6am and I immediately brewed up a few of those in-room cups of drip coffee and then hit the in-house café for double espressos. When it came time to drive to the bridge for our rendezvous I was so jacked from lack of sleep, adrenaline and 4 times the daily recommended amount of caffeine I couldn't even drive. I was shaking like a hypothermia victim.
Eventually we met Chuma, he took us through all the equipment and helped calm our nerves a bit and then I watched as Marley walked out on to the bridge. (She wanted to go first because she figured she'd be too scared after watching me jump.) I have to admit I was a bit scared for her as she crawled over the safety railing on the bridge but I kept the video camera trained and then watched in admiration and awe as she leapt into space.
And here's what it looked like from the vantage point of the GoPro camera strapped to her wrist. (The facial cues are priceless.)

What isn't mentioned in the article, or recorded on the video, is the hike out of the canyon. You can always get a boat to pick you up but we decided to take the energetic (and free) route and climb. What we didn't realize is we did actually have to climb at one point – some 5.4 moves up a tree and on a cliff face. But Marley said she was so pumped on adrenaline not only did she practically run out of the canyon but she talked a mile-a-minute the entire way. Twenty minutes later I met her on the bridge and then it was my turn.
My experience is recorded in the article that appeared in the 2015/16 Winter Issue of Kootenay Mountain Culture magazine and you can see the PDF of that article here:
And finally, here's the GoPro footage of my own BASE jumping experience off the Perrine Bridge, with Sean Chuma.
A few hours after our jumps Marley and I went back to our hotel room and slept like the dead. When we finally awoke we decided to continue the adventure and drive further south to the famous rock climbing area City of Rocks where we encountered a storm at the top of a cliff. But that's another story.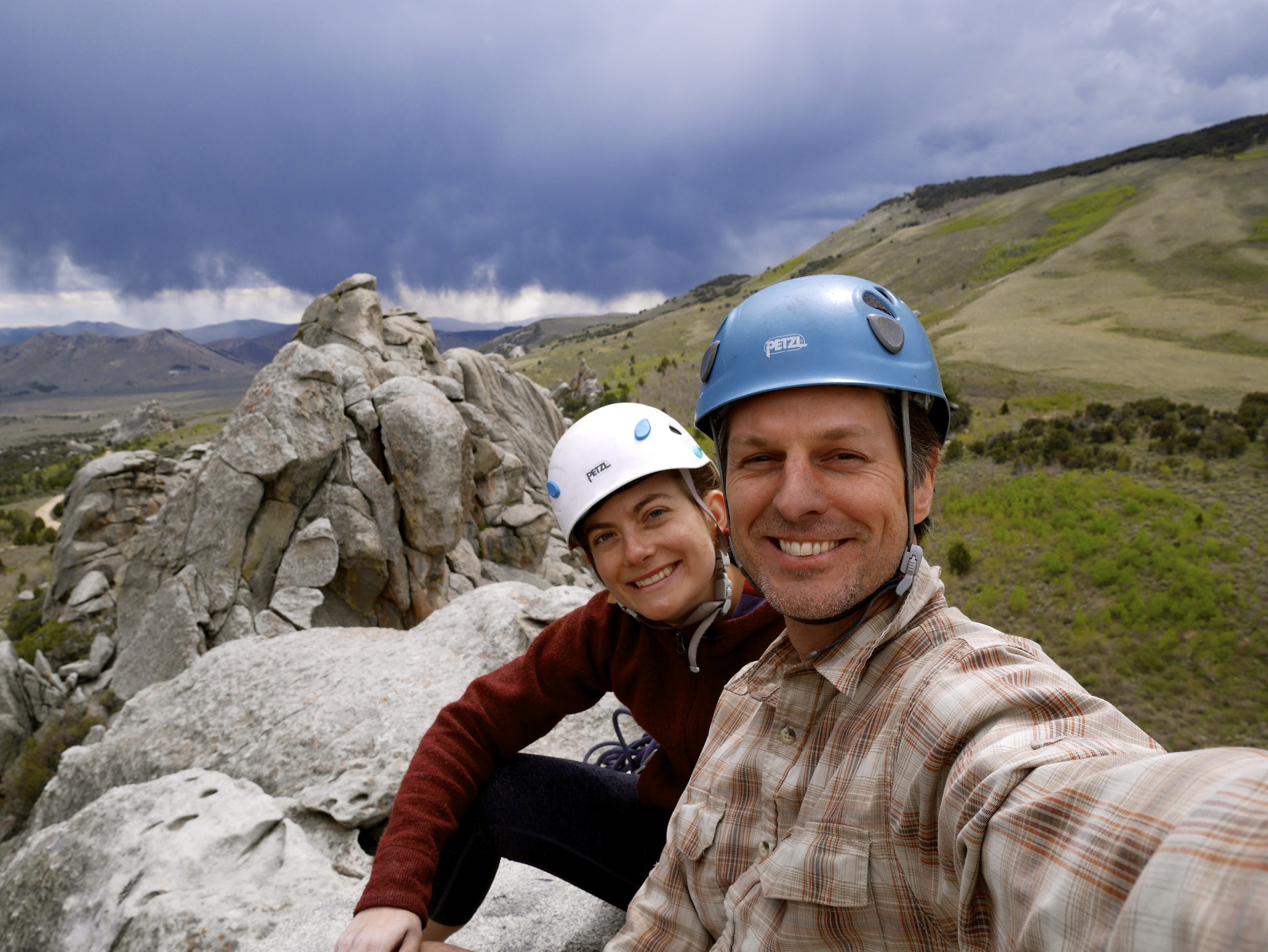 https://wonowmedia.com/wp-content/uploads/2017/07/marley-base-jumping-1024x576.jpg
576
1024
Vince Hempsall
https://wonowmedia.com/wp-content/uploads/2017/06/wonow_media_logo.png
Vince Hempsall
2016-01-10 18:31:00
2018-04-11 13:10:23
BASE Jumping in Twin Falls, Idaho