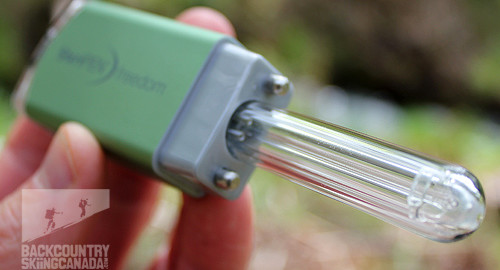 Review of the SteriPEN Freedom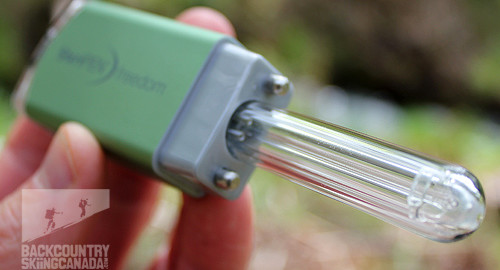 When I got my first SteriPEN four years ago I was so excited I almost gave away my old-school, pump filter system. Never again would I have to lug the ungainly pump with all its tubes and parts into the backcountry, I thought. Sadly, I was mistaken. I owned the SteriPEN Classic and on my first multi-day foray forgot to pack batteries. (Thankfully I had my emergency iodine tablets.) On the next trip I realized I hadn't read the instructions well enough to discern what the intermittent flashing red LED light meant. Finally I perfected its use only to have it break (the UV lamp stopped coming on) soon after it's one-year warranty expired. I went back to lugging around my pump until last month when I was given the SteriPEN Freedom to review. And I'm happy to say they've made a lot of improvements over the past few years. Firstly, the Freedom comes with a 3-year warranty. Secondly, it's powered by a sealed lithium polymer battery that can be recharged from an AC Adapter, USB port or solar charger. (No more forgotten batteries.) Thirdly, it's so intuitive even I remember how to use it: immerse in 0.5 litres of water until the green LED light turns solid. Easy.
For more about the SteriPEN Freedom, read the full review at Backcountry Skiing Canada.
http://wonowmedia.com/wp-content/uploads/2017/07/SteriPEN_wonow-500x270.jpg
270
500
Vince Hempsall
http://wonowmedia.com/wp-content/uploads/2017/06/wonow_media_logo.png
Vince Hempsall
2012-05-28 18:14:05
2017-07-03 20:24:20
Review of the SteriPEN Freedom