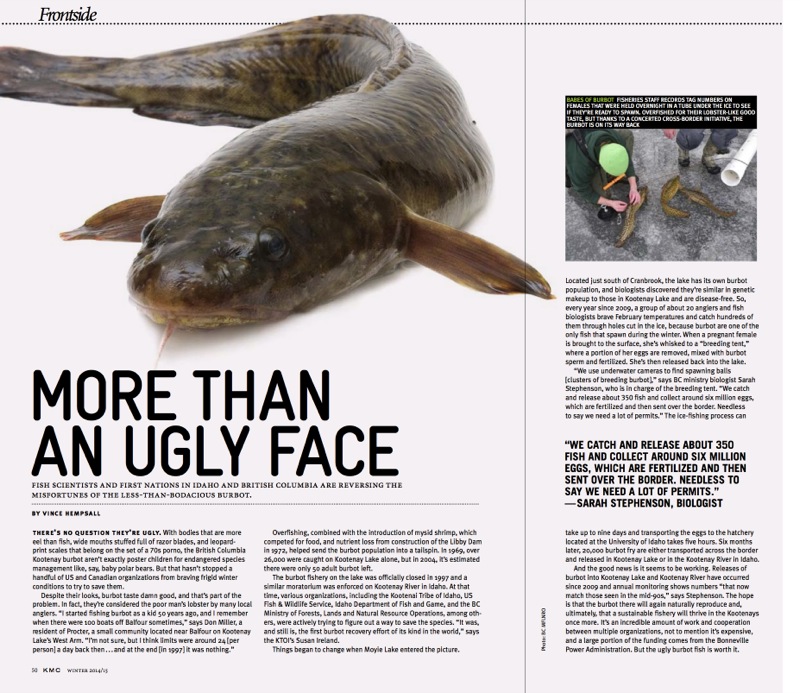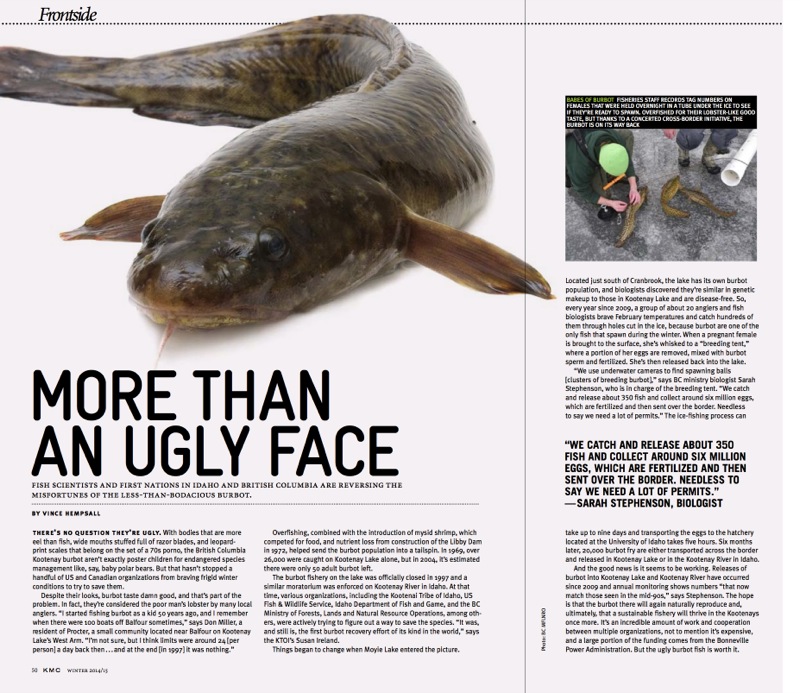 My fiancé is a fish biologist and I have to admit there are occasions when it's difficult for me to keep up with her day-to-day activities, which could include "ion regulation," "Parr-Smolt transformation," or "Leptocephali." (I think that's how it's spelled.)
One day, though, she started describing a local sustainability movement to save this ugly looking fish called the burbot and it definitely made sense to my scientifically challenged brain. The story was incredible! Ice fishing in frigid February temperatures; orgy balls of breeding fish; and a myriad of government agencies in two countries all trying to bring back the population of a creature that is definitely not as endearing as a baby spotted owl.
I pitched the idea to Kootenay Mountain Culture magazine (which just won Western Canada's Magazine of the Year award) and they too were smitten with the story of the ugliest fish in BC and its return from the brink of extinction. And so was born this latest piece, which just came out in the recent KMC.
Don't let appearances fool you: this one may be the ugliest ever, but it's pretty good reading. (If I do say so myself.) Long live the Kootenay burbot!
Read the entire story here: KMC 26 Burbot.
http://wonowmedia.com/wp-content/uploads/2017/07/KMC-26-Burbot-sm.jpg
693
800
admin
http://wonowmedia.com/wp-content/uploads/2017/06/wonow_media_logo.png
admin
2014-11-10 21:32:00
2018-04-11 12:56:54
The Ugliest Story Ever