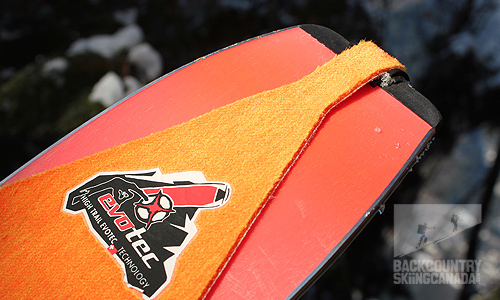 Review of the High Trail Evotec Skins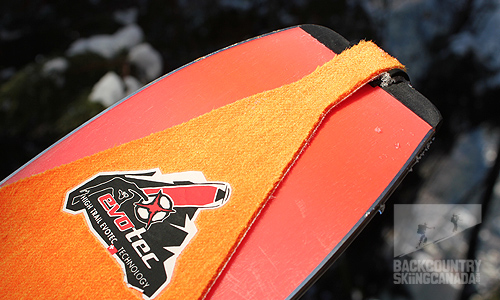 Nova Sport AG, the Switzerland-based parent company of the High Trai brand, was founded in 2005 by Yvonne Rochat and since then has tried to perfect climbing skin technology. For years it offered the Classic, which is a glue-based, 100 percent mohair skin, but now the company has ventured into the "glueless" market with its Evotec skins, which are 65% mohair and 35% nylon. There are other companies that have been attempting to perfect the "glueless" skin but just like the traditional ski skin market there have been some growing pains along the way. The challenge is coming up with an adhesive formula that works in all kinds of conditions, from -30°C to +5°C and in light and dry snow or soaking wet slush. Not an easy feat but High Trail claims to have created a silicone-based adhesive coating that it says "has remarkable performance characteristics that are ground-breaking when compared to conventional adhesive skins." In this review, we put to test the company's claims about the Evotec skins.
To read the full review, log on to Backcountry Skiing Canada.
http://wonowmedia.com/wp-content/uploads/2017/07/High-Trail-Evotec-Climbing-Skins-wonow.jpg
300
500
admin
http://wonowmedia.com/wp-content/uploads/2017/06/wonow_media_logo.png
admin
2015-01-15 21:19:25
2018-04-11 13:21:32
Review of the High Trail Evotec Skins