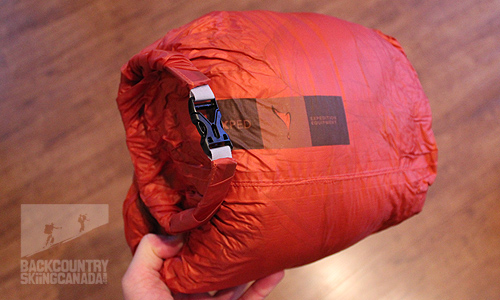 Review of the Exped Ultralite 500 Down Sleeping Bag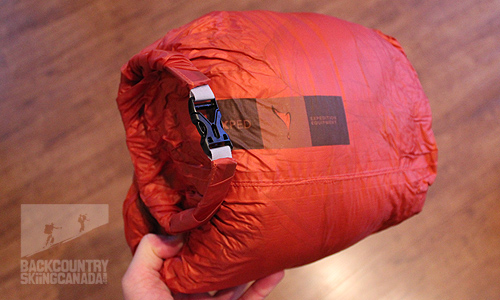 In 2009 Exped completely changed my backcountry sleeping experience. Until that time I had endured innumerable nights on a well-known brand name sleeping pad, which was like sleeping on a slice of tissue paper. No matter how tiny the rock, root or rodent underneath me, I could feel every poke and prod the second I lay on my back. Then along came Exped's Downmat 7 and suddenly I was sleeping on what felt like a warm, queen-size mattress. And I didn't have to sacrifice that much weight! So when I received the Exped Ultralight 500 sleeping bag to review, I was curious to see if the company would further transform my backcountry snooze experience – and I wasn't disappointed. The Ultralight 500 is comfortable, cozy and, above all, light. In fact, this bag is all about gram savings: by incorporating a super light-weight fabric, a 3/4 length zipper and 840 fill Down, Exped has ensured the Ultralight is indeed well named.
To read the full review, log on to Backcountry Skiing Canada.
http://wonowmedia.com/wp-content/uploads/2017/07/Exped-Ultralite-500-Down-Sleeping-Bag-wonow.jpg
300
500
admin
http://wonowmedia.com/wp-content/uploads/2017/06/wonow_media_logo.png
admin
2012-12-26 20:47:04
2018-04-11 13:09:51
Review of the Exped Ultralite 500 Down Sleeping Bag