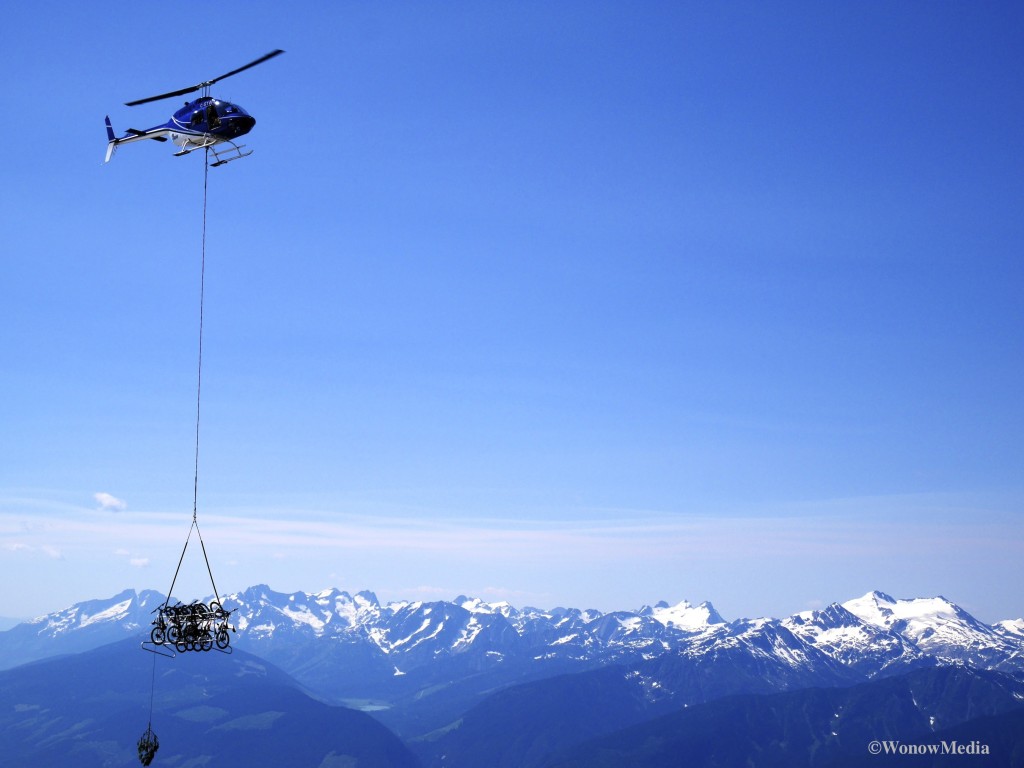 What's It Like Helibiking Revelstoke, BC?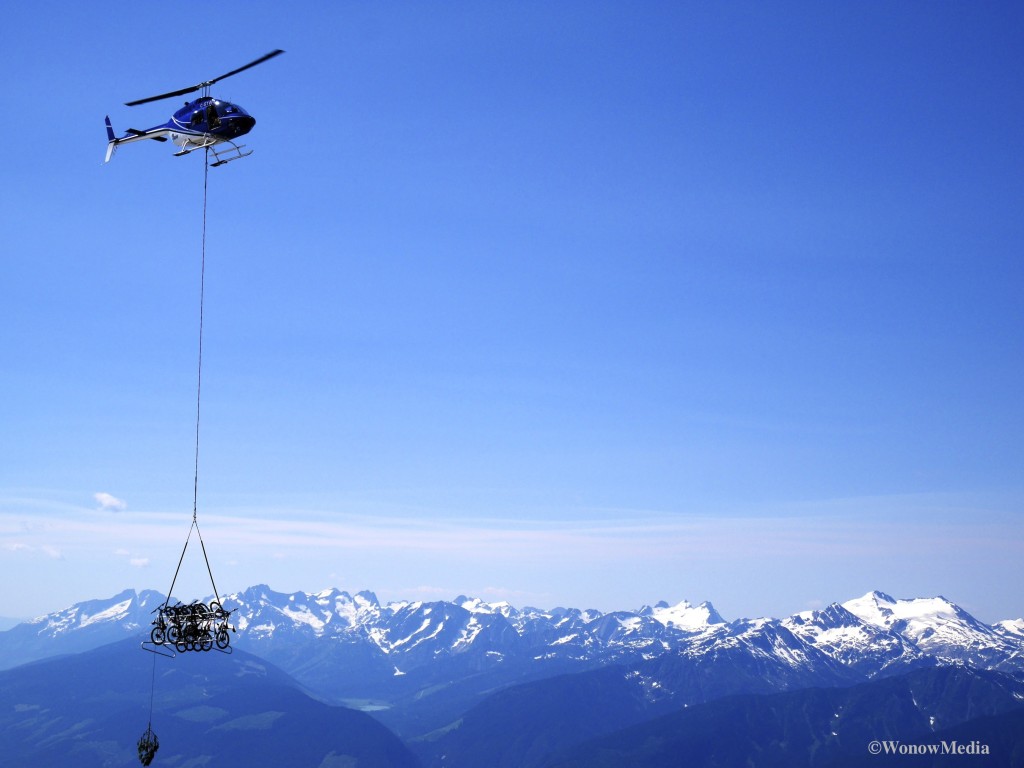 "Leonardo da Vinci sketched the first helicopter design in the late 1400s. Three hundred years later Comte Mede de Sivrac of France invented the celerifere, the precursor to the modern-day bicycle. Then, in July 2015, a Revelstoke-based company threw the two vehicles together and brought heli-biking to the masses.
Selkirk-Tangiers has spent almost 40 years taking people heli-skiing and boarding in the West Kootenay but this month marks its first foray into summer offerings: from July to September the company has access to a 50,000-acre tenure (its winter tenure is over 500,000) in which to guide its new heli-biking excursions.
Granted, air-lifting bicycles to the top of a mountain via helicopter is an activity that's been around for years but it usually involves tossing bikes into a heap, lashing them together and then long-lining them to the summit. After reaching the top, you then replace all the bike parts that broke mid-flight."
So begins my article for the Kootenay Mountain Culture Group website about the new tourist attraction that's being offered by Selkirk-Tangiers: helibiking Revelstoke, specifically 2,600-metre-high Mount Cartier, located just outside of town. To read the story in its entirety and to find out what its like to careen down a 760-metre long steel cable at 90-kilometres an hour, log on to the Mountain Culture Group website.
http://wonowmedia.com/wp-content/uploads/2017/07/helibiking-revelstoke-wonow-media-1024x768.jpg
768
1024
Vince Hempsall
http://wonowmedia.com/wp-content/uploads/2017/06/wonow_media_logo.png
Vince Hempsall
2015-06-25 18:54:31
2021-07-06 12:49:16
What's It Like Helibiking Revelstoke, BC?